I was tagged to do the New Year's Resolutions Book Tag by Ari @ The Day Dreaming Bookworm. Thank you so much! ❤ I absolutely love your blog
So… let's start!
Get in shape – name a book that doesn't quite fit on your shelf correctly
I guess that would be Aristotle's Ethica Nicomachea. Yes, I've actually purchased this unbelievably thick and complicated piece of literature. No, I haven't actually read it completely, because that would be impossible 😛 I've only scanned bits and pieces for a school essay on history and philosophy (which was actually real fun to write – believe me).
Eat healthy – name a book you feel was good for you to read
All the truth that's that's in me by Julie Berry. This book tells the story of a girl who can't talk. I'm not talking about a girl with anxiety, but a girl who literally can't talk. She has been kidnapped and due to mutilation, she has now lost the ability of speaking.
When she arrives in her hometown after being gone for years, her parents and her neighbours don't accept her anymore, because of her deficit.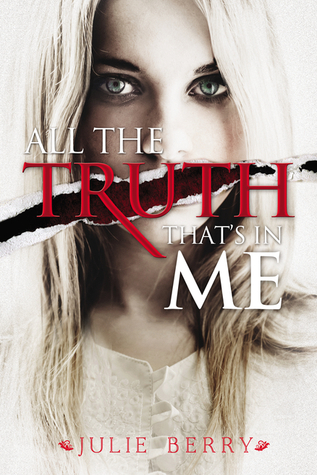 I think the subject matter can be described as "heavy stuff", but this book has really taught me that there will always be people that treat you badly due to their own ignorance. Still, this doesn't change the fact there is always hope. There is hope for those who wait and never stop believing that things can and will be different.
Read more – name a book you keep telling yourself to read but haven't yet
The Collector by John Fowles. I actually love the whole concept of the book: a creepy man who is so obsessed with collecting insects that he wants to "collect" a woman too – by kidnapping her. However, I've never come to the point of picking up the book and REALLY READING it.
Same goes for Sever by Lauren DeStefano by the way, last book in the Chemical Garden Trilogy. When I had read the first two books, the third book wasn't out yet. Now it has been over 2 years and I still have not read the last book!
Quit smoking – name a book you kept going back to even though you had finished it
1984 by George Orwell. I read quotes, had discussions with my borhter about the themes treated in the book and I am currently trying to write a blog about it 😉 I just love love LOVE the book so much!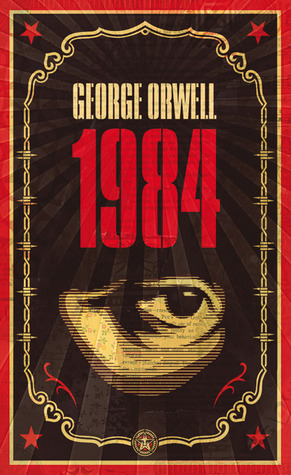 Save more money – name a book you got for a really good price
Uhm, I must say that I get most of my books for free, since I get them from the library 😛 But I did manage one time to get three second-hand books (Sarah's Key, Memoirs of a Geisha and Life of Pi) for, I believe €3 (that's more or less the some amount as $3) or something? They were still in a pretty good state, so happy me 🙂
Be more organized – how do you organize your bookshelf?
I actually don't *shame on me* 😮 When I was younger, I used to classify my books by author, but since I lend most of my books from the library, I don't have a lot of books on my bookshelves, so yeah… I just put them in my bookcase at random.
Be punctual – shortest time and longest time it took you to read a book
I guess the book that took me the longest to read, was a Dutch book I had to read for school, Het Schervengericht of A.F.Th. van der Heijden, which can be translated as ostracism. This refers to the voting procedure which the Greek used in Athens to ban a person who they feared would take over the power and become a tiran.
Since I love history, I assumed I could easily wade through the 1051 pages of this book.
Unfortunately, I was wrong. It took me over 2 months to finally finish it.
I must say it was kind of interesting, but the only real reason why I continued reading, is because I had to… for school 
The book that I finished in no time must be one of the Pretty Little Liars books, written by Sara Shepard. When I was on my holiday in 2014, this series got me captivated and I read 4 books in 7 days.
I must say that I'm generally not a very fast reader, so yeah, that is kinda impressive for me XD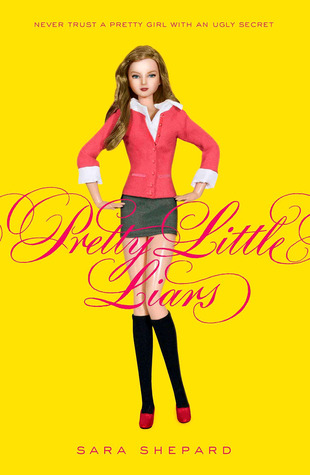 I actually remember another book which took me, I believe, 1 or 2 days. It's The Fault In Our Stars by John Green. I remember going to the movies and I hadn't read the book yet, so I had to finish it real quick. However, I still really enjoyed the book, despite the rushing 🙂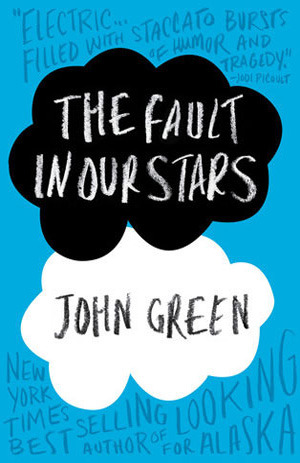 Go out more – what book isolated you from reality?
The Inkworld series by Cornelia Funke. This series got me absorbed in a world full of books, villains and heroes that I absolutely adored. Although the characters were somewhat superficial, I really felt like I was part of the story. So yeah… AMAZING BOOKS 😀
Be unique – what was your favourite book of 2015?
It's getting a little bit boring if I say And then there were none again, right (kindly refer to this post)? So I think I'm gonna go for another one of my favourites, namely To Kill a Mockingbird. I read this book at the beginning of 2015 and thought the book was amazing. Yeah, I know, I read a lot of classics last year 😛
Be more personal – what book are you most looking forward to this year?
Furthermore by Tahereh Mafi, because I'm really wondering if she can impress me with her writing style as much as she did in her Shatter Me series.
Really, resolutions – which book do you promise to read during the year?
I've got soooo many books that I still want to and have to read, so I don't really know which one to choose.
I really want to read The Shadowmagic Trilogy this year, which I bought in Finland one time and seems to me a really great fantasy story 🙂
Another book which I heard a lot of great things about, is Red Queen by Victoria Aveyard. It sounds like an interesting dystopian novel, so, after devoting last year to classics (partly because of school ;)), I guess I'm going into young adult again, because I've kinda missed it.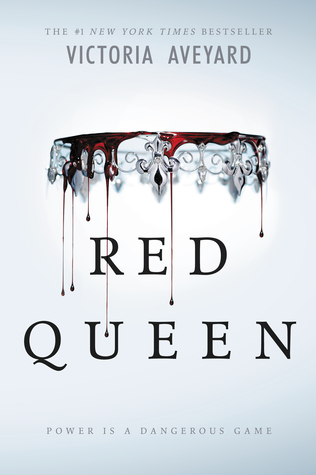 After doing this awesome tag, I want to tag these awesome people to do the same: